Classic Dataviz Talk Narratives — Illustrated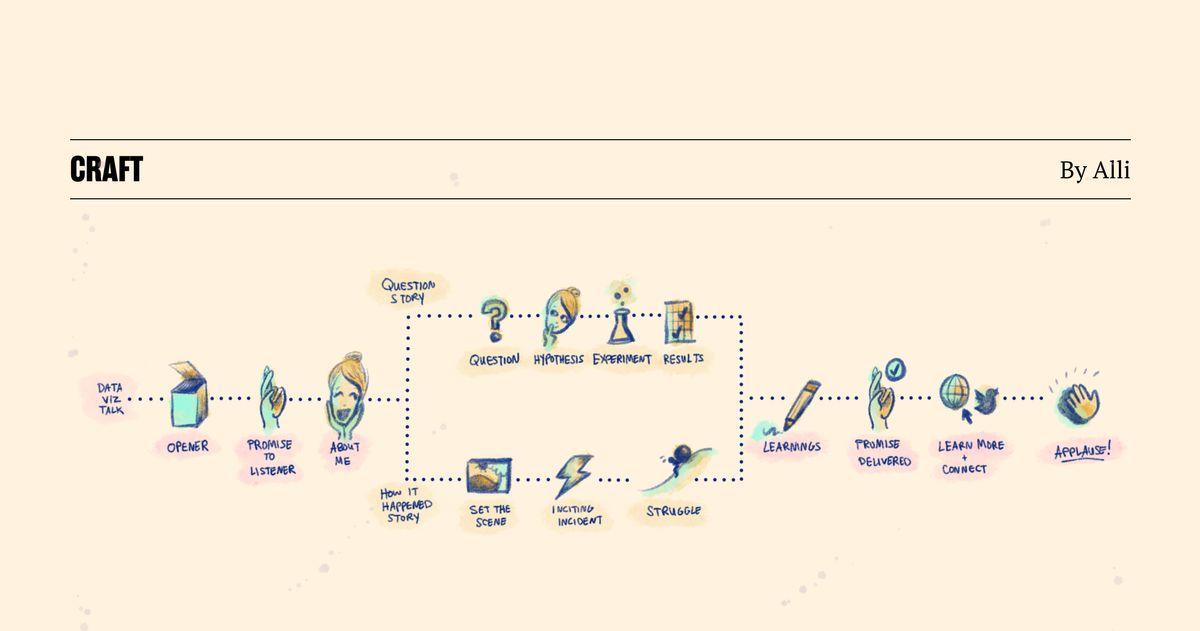 📊
This article was created for members of the
Elevate Dataviz Learning Community
. We're making it available for free as part of our effort to boost data storytelling among the public. If you'd like to grow your dataviz skills as part of a supportive community, then consider
joining our group
.
We're talking a lot about giving talks this month because Elevate Live is happening on  June 28th! We're also running a challenge to help you put a talk together in a few short weeks.
In the challenge, we shared a couple of classic narratives that you can use in your dataviz talk. By understanding and literally seeing the beats to hit during your talk, you can keep yourself on track and create more efficiently.
To help you see the beats, I illustrated the main beats of two common dataviz talk narratives. You can choose your path to create a "Question Story" or a "How It Happened Story". Of course, there are other kinds of narratives, but these are very popular and will help you get started if you feel stuck!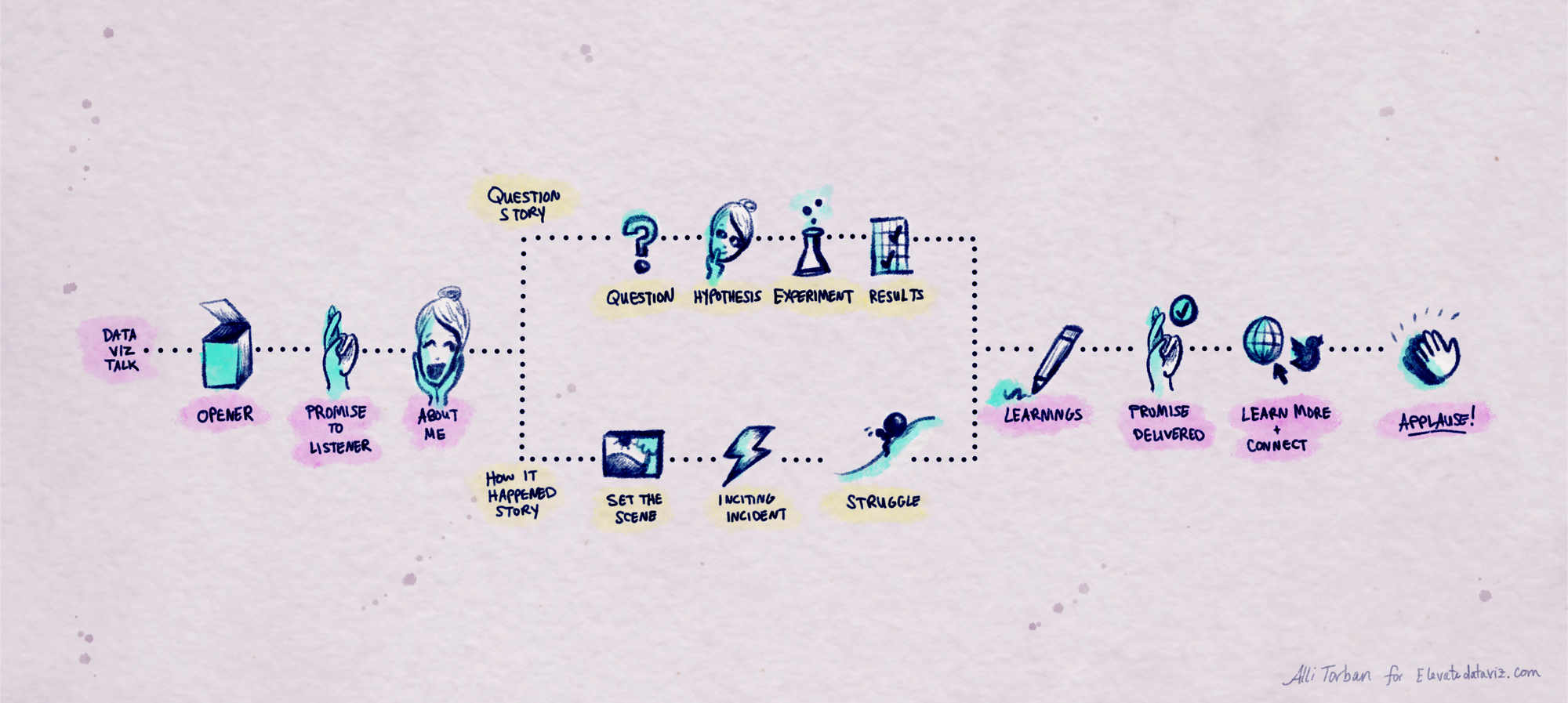 Here are the beats in text form:
Topic/Opener
Promise to the listener
About me
Main beats based on your chosen narrative

Question story:

Question
Hypothesis
Experiment
Results

How it happened story:

Set the scene
Inciting incident
Struggle

Learnings
Reminder of the promise and how you delivered
How the listener can learn more about the project and/or me
---
Do you have a preferred narrative when you give a dataviz talk? Have you heard one that worked particularly well? Share with us in Slack!
Make sure to add Elevate LIVE to your calendar so you don't miss it!
Add to Google Calendar
Add to Microsoft Outlook
Add to Office 365
Add to Yahoo! Calendar