🎥 Industry Titles/Roles in Dataviz: The Elevate Dataviz Show #3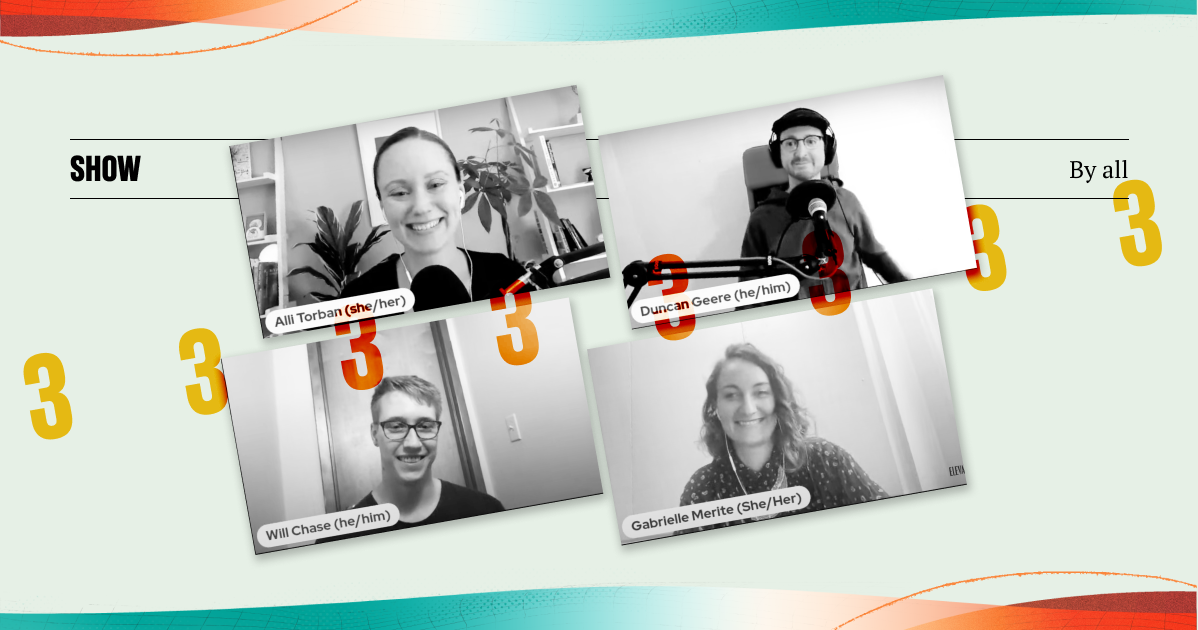 A monthly video chat between Alli Torban, Duncan Geere, Gabrielle Merite, and Will Chase where we explore current topics in data visualization, our creative inspiration, the tools and techniques that we use, and questions asked by you!
In this episode, we explore what we call ourselves (dataviz designer? dataviz engineer? information design specialist??) and why it matters. This topic was inspired by Zan Armstrong's slack post, and she joins us on the show today to share her perspective. Watch on YouTube (and subscribe to our channel!) or press play below.
Next episode we'll explore a new topic and as a member, you'll be able to watch and ask questions live! This show recording is public, so please feel free to share it with your dataviz friends. 🤗