🎥 Pitching Data-Driven Stories Like a Pro: The Elevate Dataviz Show #10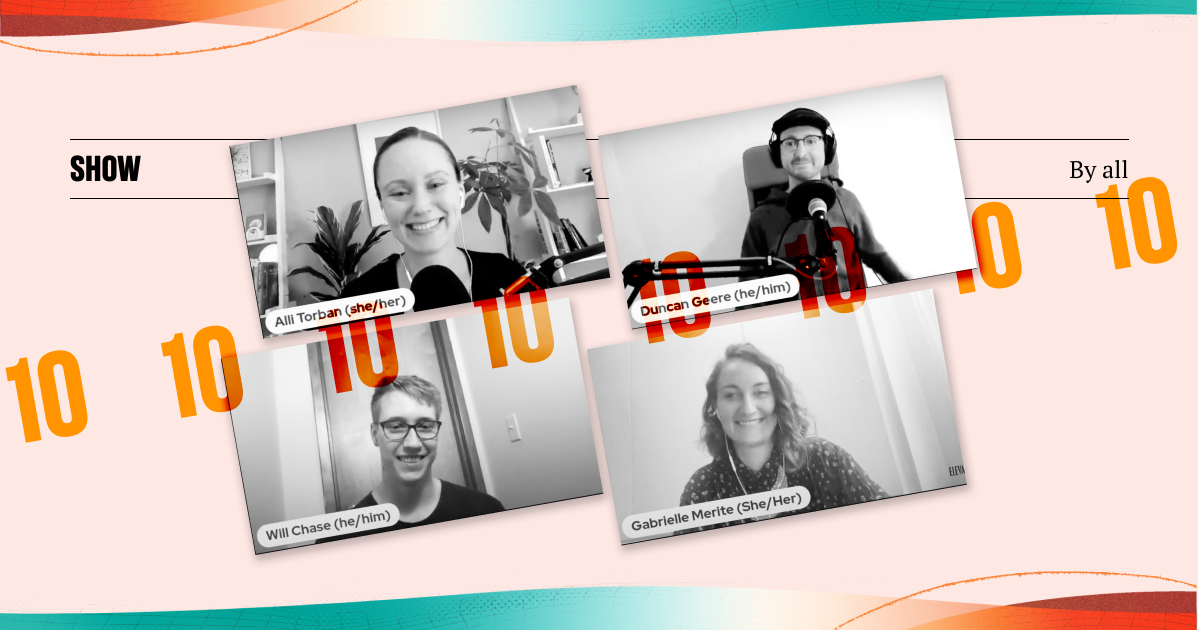 A monthly video chat between Alli Torban, Duncan Geere, Gabrielle Merite, and Will Chase where we explore current topics in data visualization, our creative inspiration, the tools and techniques that we use, and questions asked by you!
In this episode, we share how you can effectively pitch a data-driven story to a news outlet! We cover what to include, who to send it to, and what kind of response you can expect. We also touch on how a project and book proposal compare!
As a member, you're able to watch and ask questions live! This show recording is public, so please feel free to share it with your dataviz friends. 🤗
1:05 - What is pitching?!
2:10 - What is writing a proposal for a client?
3:45 - What's the benefit of pitching?
8:00 - At which part of the process would you create a project proposal?
12:00 - Be weary of RFPs (request for proposals)
15:10 - At which stage of the data story is ideal to pitch it?
18:00 - Ideas on what to include in your pitch
19:00 - Can you pitch to an outlet that doesn't normally publish graphics?
24:10 - How do you find WHO to pitch to?
25:00 - What to include in your email pitch
34:00 - Cheat code for making YOU the only person who could write the story 36:00 - Formatting tips for the pitch email
40:30 - What are the main parts of a project proposal
44:45 - What are the main parts of a book proposal
49:00 - Why to send a data story pitch to only ONE editor at a time
51:45 - Tip for getting a big story published
53:20 - What to expect in terms of response rate
55:20 - Tips for an email subject line
58:15 - What could you expect MONEY-wise?
1:01:00 - Writing for publications opens fun doors!